Audrey Shuster is a veteran of the technology industry and has been an executive search consultant for more than 18 years. Her experience and expertise includes SVP and VP positions across the executive suite including human resources, products, professional services, operations, sales, business development and marketing. Audrey joined Vantage Partners in 2005 and brought more than 10 years of previous operational experience in the technology market to the firm.
Her consultative practice has included advising many of the world's leading public technology firms, as well as numerous private companies, funded by private equity and top-tier venture capital firms. A partial list of public & private clients include: Yahoo!, Sonos, Symantec / VERITAS, Oracle, SAP, HP / Mercury, HP / Palm Computing, 3Com, Intapp, Findly, MarkLogic, MarkMonitor/Thomson Reuters, and Zend Technologies.
Prior to joining Vantage, Audrey was a founding partner at Silicon Search Partners, a boutique executive search firm serving the tech sector. Before her career in executive search, Audrey held key leadership and operational roles that span Sales (direct and OEM), Marketing, Strategic Alliances and Channels with international scope. As an operational lead at Fortune 100 and venture-backed technology firms, she acquired a knowledge base of the tech sector's most profound needs and requirements for successful outcomes.
Audrey received her bachelors degree from California Polytechnic State University in San Luis Obispo.
Audrey feels lucky to have found her calling in executive search more than 18 years ago. For the first part of her career, she focused on B2B, including Enterprise Software & SMB markets.  In the past seven years, Audrey's client mix has grown to include Consumer, B2B2C, and B2B, with the majority of her searches in Ad Tech, SaaS, and consumer technology/software/service companies. Audrey loves helping her clients build winning executive teams and the majority of her clients return for mulitple additional executive searches.  
We retained Vantage Partners for a critical Vice President search that had a very high bar and, heretofore, had been extremely difficult to find. In record time and with incredible attention to detail regarding our needs for the right Executive, Audrey Shuster and Gene Zaccor brought us the talent, quality and experience that we were looking for in our VP of Media Consulting. I highly recommend Audrey and Gene—The Vantage Partners Team—for key executive hires, particularly those with a high bar and critical time needs.
We greatly appreciate the passion that went in to finding the right candidate for our services leadership. Audrey and Gene have adopted Intapp as their own and we are fortunate to have this dynamic team looking out for us. We truly value our relationship with them and the fantastic talent they help us find.
Audrey is simply one of the best executive search professionals I know – her process, preparation, hands-on nature, speed and flexibility set her apart from others I've worked with. We're on our 14th search together, across two companies, and I'd recommend her without hesitation.
I have used many recruiters—and been recruited by many more—and far and away the best team I have worked with is Audrey Shuster and Gene Zaccor at Vantage Partners. I have closed numerous positions with them so far and the qualities that set them apart are their sourcing process, preparation, and speed. Other firms just go through their contacts and throw resumes at you. Audrey and Gene interview you carefully, calibrating, and then doing the hard work of getting candidates with the right profile. They have completed searches faster than other firms can source a first round, and they bring a deep expertise in product marketing and management.
I also appreciate their strong ethics. They provide great counsel to me, while genuinely caring that a candidate is the right fit. I do not speak this highly of just about any partner/vendor, but these guys have been amazing for me.
Years of Longest Standing Executive Placement, @ Oracle
Years Leading Operations in Tech
Recent Placements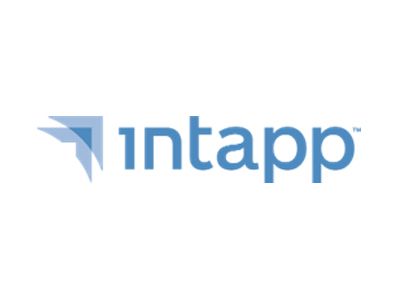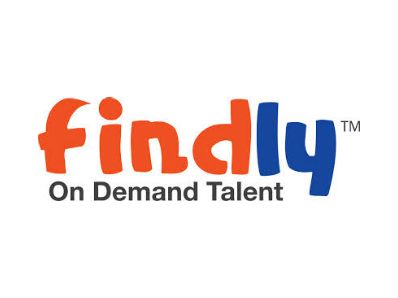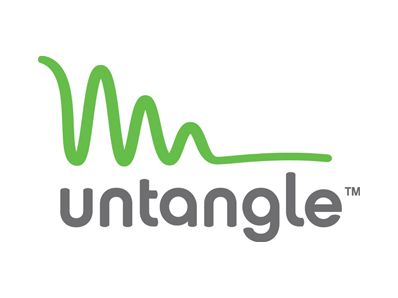 Fulfilled Searches
• SVP of Global Advertising Operations & Experience, Yahoo!
Digital Media
(Nasdaq:YHOO)
• SVP of Global Online Business, Webroot Software
B2C and B2B Security solutions
(Accel Partners, Mayfield, Technology Crossover Ventures)
• VP Professional Services, Media and Communications, MarkLogic
The Database for Unstructured Information and Big Data
(Sequoia Capital, Tenaya Capital)
• VP Global Professional Services, MarkMonitor
SaaS Global Brand Protection
(Foundation Capital, Polaris Ventures, IVP)
• VP Global Sales and Business Development – IP Infusion
Next Generation Mobile Infrastructure Software
(Wholly owned subsidiary of Access Co., LTD of Japan)
More
| Role | Client | Sector |
| --- | --- | --- |
| CMO | Zend | Enterprise / SaaS |
| Group Product Manager Education Svcs | Symantec | Enterprise / SaaS |
| SVP Consulting Services | Symantec | Enterprise / SaaS |
| SVP Global Online | Webroot | Consumer / Internet :: Enterprise / SaaS |
| VP Global Sales & Business Dev | IP Infusion | Enterprise / SaaS |
| SVP Online Sales & Marketing | Untangle | Enterprise / SaaS |
| VP Ad Operations | Yahoo! | Consumer / Internet |
| VP Business Development | Untangle | Enterprise / SaaS |
| VP Channel Marketing & Sales | Symantec | Enterprise / SaaS |
| VP Customer Experience | Yahoo! | Consumer / Internet |
| VP Global Services Ventures | Zend | Enterprise / SaaS |
| VP Marketing | Amitive | Enterprise / SaaS |
| VP Marketing | Teros | Enterprise / SaaS |
| VP Marketing & Product Management | Untangle | Enterprise / SaaS |
| VP Product Management | Symantec | Enterprise / SaaS |
| VP Product Marketing, Consulting Svcs | Symantec | Enterprise / SaaS |
| VP Professional Services | MarkMonitor | Enterprise / SaaS |
| VP Professional Services, Media Market | MarkLogic | Enterprise / SaaS |
| VP RMX/Ad Platform | Yahoo! | Consumer / Internet |
| VP Sales | Amitive | Enterprise / SaaS |
| VP Sales | Untangle | Enterprise / SaaS |
| VP Sales | Zend | Enterprise / SaaS |
| VP WW Sales | Verix | Enterprise / SaaS |
| Sr Director Business Development | MarkMonitor | Enterprise / SaaS |
| Sr. Director Online Support | Symantec | Enterprise / SaaS |
Marina Shakhnazarova
Managing Director
Richard A. Lear
Managing Partner
Jodi Shah
Managing Director
Christine Kull
Managing Director
Julie Locke
Managing Director and Vice President Executive Coaching
Gene Zaccor
Managing Director