Marina brings a unique blend of creative and analytical recruiting management expertise from her experience recruiting across various industries. As a dedicated and passionate executive talent partner, she excels in building and executing effective talent strategies. Marina's commitment to excellence drives her success in delivering top-tier talent to organizations.
Most recently, Marina served as the Director of Talent Acquisitions at one of the largest Fin-tech providers in AP & AR (NYSE: BILL), where she was able to leverage her extensive TA background and expertise to lead hiring top performing professionals across G&A and GTM Executive level functions. Prior to that, she partnered with a mission driven company as the Director of Talent Acquisitions at Sunrun (NASDAQ: RUN) to help scale G&A, GTM, Engineering and Executive level functions. Earlier in her career, Marina held various roles within talent acquisition across multiple industries.
Marina holds a B.A. in Business Management from San Francisco State University.
We retained Vantage Partners for a critical vice president search that had a very high bar and, heretofore, had been extremely difficult to find. In record time and with incredible attention to detail regarding our needs for the right executive, Audrey Shuster and Gene Zaccor brought us the talent, quality and experience that we were looking for in our VP of Media Consulting. I highly recommend Audrey and Gene—The Vantage Partners Team—for key executive hires, particularly those with a high bar and critical time needs.
One of our clients refers to Gene as "Genius," a word that amply describes both the man and his search execution.
Gene has been an amazing executive recruiter over the last few years. He is very good at interviewing the client very carefully, calibrating and then doing the hard work of getting candidates with the right profile. He is very good at creating a sourcing report each week which is very structured and thorough. Gene also has deep expertise in product marketing and management.
We greatly appreciate the passion that went in to finding the right candidate for our services leadership. Audrey and Gene have adopted Intapp as their own and we are fortunate to have this dynamic team looking out for us. We truly value our relationship with them and the fantastic talent they help us find.
Recent Placements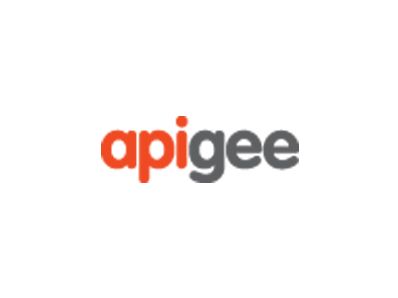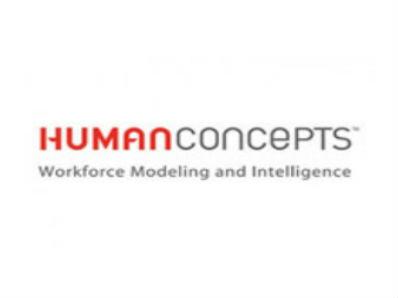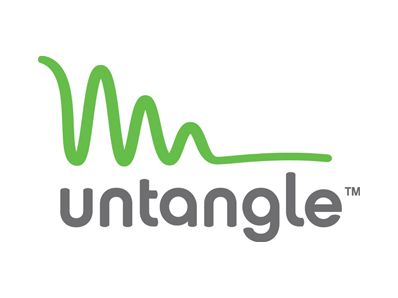 Fulfilled Searches
• CEO, Razoo
Social Enterprise Connecting Consumers to Causes
(Legatum Capital)
• CEO, Inigral
Schools on Facebook
(Retro Ventures, Founders Fund, Gates Foundation)
• CMO, SVP Products, and SVP Business Development, CourseSmart
eTexbooks
(Joint Venture)
• VP Marketing, 10Gen – MongoDB
Document Oriented Database
(Sequoia Capital, Flybridge Capital, Union Square Ventures)
• VP Products, FanSnap
Ticket-Comparison Shopping Site
(Highland Capital Partners, General Catalyst Partners, Harrison Metal Capital)
More
| Role | Client | Sector |
| --- | --- | --- |
| CEO | Razoo | Consumer / Internet |
| CRO | Snapvine | Consumer / Internet |
| President | Criteo | Consumer / Internet |
| GM Consumer | RealNetworks | Consumer / Internet |
| Group Product Manager Education Svcs | Symantec | Enterprise / SaaS |
| SVP Online Sales & Marketing | Untangle | Enterprise / SaaS |
| SVP Sales & Marketing | RealNetworks | Consumer / Internet |
| VP Ad Operations | Yahoo! | Consumer / Internet |
| VP Business Development | Pubmatic | Consumer / Internet :: Enterprise / SaaS |
| VP Business Development | Teros | Enterprise / SaaS |
| VP Business Development | Turn | Consumer / Internet |
| VP Customer Experience | Yahoo! | Consumer / Internet |
| VP Marketing | Amitive | Enterprise / SaaS |
| VP Marketing | FaceTime | Enterprise / SaaS |
| VP Media | Adchemy | Consumer / Internet |
| VP Product Management | Symantec | Enterprise / SaaS |
| VP Product Management | Turn | Consumer / Internet |
| VP Product Marketing | BEA | Enterprise / SaaS |
| VP Product Marketing, Consulting Svcs | Symantec | Enterprise / SaaS |
| VP Products | GuardianEdge | Enterprise / SaaS |
| VP Professional Services | MarkMonitor | Enterprise / SaaS |
| VP Professional Services, Media Market | MarkLogic | Enterprise / SaaS |
| Head of Professional Services | Zone Labs | Consumer / Internet :: Enterprise / SaaS |
| VP Publisher Services | PubMatic | Consumer / Internet :: Enterprise / SaaS |
| VP RMX/Ad Platform | Yahoo! | Consumer / Internet |
| VP Sales | Amitive | Enterprise / SaaS |
| VP Sales | Teros | Enterprise / SaaS |
| VP Sales | Zone Labs | Consumer / Internet :: Enterprise / SaaS |
| VP Strategic Sales | PSS Atlas | Enterprise / SaaS |
| Sr Director of Analytics | Tagged | Consumer / Internet |
| Sr Director Business Development | MarkMonitor | Enterprise / SaaS |
| Sr. Director Online Support | Symantec | Enterprise / SaaS |
| Director of Product Marketing | Human Concepts | Enterprise / SaaS |
| Director of Security | Tagged | Consumer / Internet |
| Director Product Management | Untangle | Enterprise / SaaS |
Marina Shakhnazarova
Managing Director
Richard A. Lear
Managing Partner
Jodi Shah
Managing Director
Christine Kull
Managing Director
Julie Locke
Managing Director and Vice President Executive Coaching
Gene Zaccor
Managing Director