Richard A. Lear
Managing Partner
Completed Executive Searches
Richard has led more than 300 executive searches for leading technology companies. His current search focus is within AI / Machine Learning, Data Science and Analytics, Products and Engineering. Recent wins include Amazon, Sojern, OpenTable, Rocket Fuel, Homer Logistics and Universal Music Group (UMG). Richard has founded and overseen product management for four Silicon Valley-based businesses, including iView, (interviewing platform), RichMedia Networks (customer lifecycle management) and Greenwave International, Inc.
Previously, Richard was a founding partner at both Vantage Communications and Lear, Herrerias, and Lee. He began his executive search career as a senior associate at the Stratford Group.
Richard received his bachelors In Economics with honors from Brown University. He's also completed additional engineering and venturing coursework at Georgia Tech, UC Berkeley and the Kellogg School of Management.
Richard has founded four Silicon Valley-based businesses, including TalentValue (SaaS performance and retention Platform), iView, (interviewing platform), RichMedia Networks (customer lifecycle management) and Greenwave International, Inc.
AI/Machine Learning, Data Science and Analytics

57%

57%

Engineering

25%

25%

Products

18%

18%
Overview
Founder and chief product officer of four Silicon Valley-based companies in media, SaaS, human capital and consumer electronics. Responsible for the launch of 11 products.
Highly quantitative and analytical recruiter with an affinity for highly technical roles.
Three favorite product guru placements:
Jeff Weiner at Warner Bros, now CEO, Linked-In
Ben Golub at pre-IPO Verisign, now CEO, Docker
Rick Jackson at Apple/IBM JV, Taligent, now CMO, Qlik
Richard led the search for our head of Operations Research at Homer Logistics. This was a very technical hire, and it required a recruiter with the ability to understand and differentiate the technical challenges we were facing in order to bring qualified candidates through the door. Richard not only grasped the business and technical challenges effectively and communicated those to candidates, he also put us in a position of choosing between multiple, extremely qualified individuals at the end of the search. Our interaction with Richard has been the best compared to multiple retained recruiters we have used in the course of senior hiring. I would emphatically recommend Rich to anyone looking to hire a technical leader at their company.
Rich and his team at Vantage have helped us fill several VP and Senior Director level roles at both Zone Labs and MarkMonitor. Rich listens well, runs a good process and has helped us land key players. I'd gladly recommend him as a tier one recruiter in the tech sector.
Rich Lear has always been there to help our teams get top talent when we needed it. He is a trusted though leader and a true professional. He brings his clients so much more than great talent. He helps guide, direct and evolve the executive/tech recruiting solution and in turn you get a lot more than you pay for! Rich and his exceptional team(s) are committed to a true partnership that will always set you up for success.
Rich is one of the best in the industry…dives into a search with real vigor, intellect and thorough understanding of the needs of the clients.
Rich built out a tremendous, entrepreneurial management team for Betfair USA. He is a super business partner who understands the kind of person it takes to grow a startup. Rich is a pleasure to work with, and I look forward to working with him again.
He was very quick to clarify our needs, and delivered highest quality candidates.
Rich and his team partnered with us at Rocket Fuel resulting in a number of hires for our growing data science team. I appreciated his team's research, market insights, and teamwork in helping land some of the most sought-after profiles in the Valley. Rich is well connected, data-driven, and always keeps focused on client goals. I look forward to working with his team again soon.
Richard is a great talent acquisition consultant. I call him a consultant because that is how approaches his clients. He builds relationships and becomes a trusted advisor. He spends a lot of time understanding the client's needs and he gives great advice on softer skills/requirements that helps his clients get the best candidate in a holistic way. He helped me often times think more broadly about the person and he brings a lot of color on every opportunity he presented to me.
I found Rich to be an executive and talent coach. His consulting approach to talent acquisition makes him unique.
Recent Placements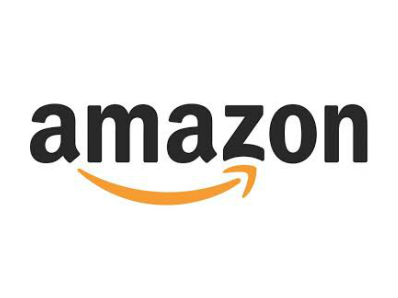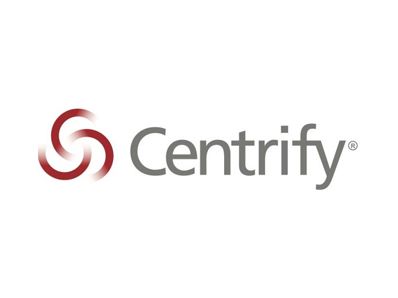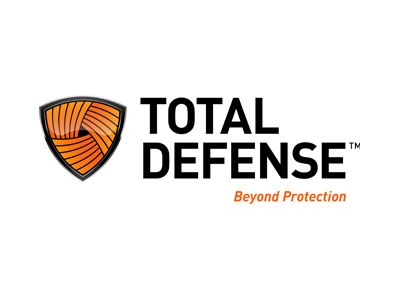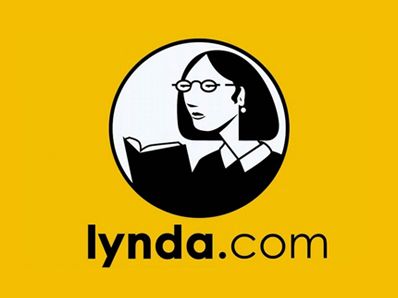 Recent Searches
DATA SCIENCE and DATA ANALYTICS
Chief Scientist, Rocket Fuel
Ad-technology; AI NYSE: FUEL
Head of Data Science, OpenTable
Consumer Application, Platform (Owned by Priceline.com)
Head of Applied Science, Amazon
ENGINEERING
SVP Engineering, Acxiom Ad-technology, SaaS, Big Data, Analytics (NASDAQ: ACXM)
SVP Engineering, OpenX Ad-technology, SaaS, (Accel Partners, Index Ventures, SAP Ventures)
SVP Engineering, Demandbase SaaS, (Altos Ventures, Scale Ventures, Sutter Hill Ventures)
PRODUCTS
SVP Products, Rocket Fuel Ad-technology NYSE: FUEL
SVP Products, OpenX Ad-technology, SaaS, (Accel Partners, Index Ventures, SAP Ventures)
SVP Products, ZEFR Digital Media, SaaS, Big Data (Shasta Ventures, Softech VC, USVP, IVP)
SVP Products, ZEFR Digital Media, SaaS, Big Data (Shasta Ventures, Softech VC, USVP, IVP)
C-LEVEL
Chief Executive Officer, Campanja Ad-technology, Digital Marketing (Hoxton Ventures, DFJ Spirit)
Chief Executive Officer, Seek Thermal Consumer Electronics
Chief Marketing Officer, Ping Identity Identity Management, Security (General Catalyst, KKR)
Chief Marketing Officer, Centrify Identity Management, Security (Accel Partners, Mayfield, Sigma)
More
| Role | Client | Sector |
| --- | --- | --- |
| CEO | Ebates | Consumer / Internet |
| CEO | Mindflash | Consumer / Internet :: Enterprise / SaaS |
| CEO | Mokafive | Enterprise / SaaS |
| CEO | Proximic | Consumer / Internet |
| CEO | VoloMedia | Consumer / Internet |
| CEO | Teleplace | Enterprise / SaaS |
| GM Consumer | RealNetworks | Consumer / Internet |
| President | Criteo | Consumer / Internet |
| VP/GM Business Development | Songkick | Consumer / Internet |
| SVP Global Online | Webroot | Consumer / Internet :: Enterprise / SaaS |
| SVP Sales & Marketing | RealNetworks | Consumer / Internet |
| VP Business Development | Anchor Intelligence | Consumer / Internet :: Enterprise / SaaS |
| VP Business Development | BEA | Enterprise / SaaS |
| VP Business Development | FaceTime | Enterprise / SaaS |
| VP Business Development | Pubmatic | Consumer / Internet :: Enterprise / SaaS |
| VP Business Development | Retrevo | Consumer / Internet |
| VP Business Development | Teros | Enterprise / SaaS |
| VP Corporate & Business Development | Announce Media | Enterprise / SaaS |
| VP Global Services Ventures, Azure Capital | Zend | Enterprise / SaaS |
| VP Human Resources | MarkMonitor | Enterprise / SaaS |
| VP Interactive | AOL | Consumer / Internet |
| VP Marketing | Adchemy | Consumer / Internet |
| VP Marketing | Betfair | Consumer / Internet |
| VP Marketing | FaceTime | Enterprise / SaaS |
| VP Marketing | FireEye | Enterprise / SaaS |
| VP Marketing | Lynda.com | Enterprise / SaaS |
| VP Marketing | Mokafive | Enterprise / SaaS |
| VP Marketing | Nearby Now | Consumer / Internet |
| VP Marketing | OnVantage | Enterprise / SaaS |
| VP Marketing | Plum | Consumer / Internet |
| VP Marketing | RingCube | Enterprise / SaaS |
| VP Marketing | Teros | Enterprise / SaaS |
| VP Marketing & Product Management | Untangle | Enterprise / SaaS |
| VP Media | Adchemy | Consumer / Internet |
| VP Online Marketing | Total Defense | Enterprise / SaaS |
| VP Product Management | Retrevo | Consumer / Internet |
| VP Product Marketing | BEA | Enterprise / SaaS |
| VP Products | Mokafive | Enterprise / SaaS |
| VP Publisher Services | PubMatic | Consumer / Internet :: Enterprise / SaaS |
| VP Sales | NeoScale | Enterprise / SaaS |
| VP Sales | Teros | Enterprise / SaaS |
| VP Sales | Untangle | Enterprise / SaaS |
| VP Sales | Zend | Enterprise / SaaS |
| VP Sales | Zone Labs | Consumer / Internet :: Enterprise / SaaS |
| VP Strategic Sales | PSS Atlas | Enterprise / SaaS |
| VP/GM | Telephia | Consumer / Internet :: Mobile / Wireless |
| Corporate Controller | Google | Consumer / Internet |
| CMO | ScanCafe | Consumer / Internet |
| CMO | CourseSmart | Consumer / Internet :: Enterprise / SaaS |
| CMO | WideOrbit | Enterprise / SaaS |
| CMO | Zend | Enterprise / SaaS |
| COO | Komli | Consumer / Internet |
| CRO | Betfair | Consumer / Internet |
Marina Shakhnazarova
Managing Director
Richard A. Lear
Managing Partner
Jodi Shah
Managing Director
Christine Kull
Managing Director
Julie Locke
Managing Director and Vice President Executive Coaching
Gene Zaccor
Managing Director