Julie Locke
Managing Director and Vice President Executive Coaching
Julie's Qualities
Partners closely with clients
Strategic understanding of organizational structure & cultural needs
Beyond placing individuals, builds teams
Clients Requesting Additional Searches From Julie

100%

100%

Clients Requesting Searches Across Multiple Functions

75%

75%

Vice President Placements Requesting Julie's Expertise to Build Their Team

100%

100%
Julie comes to Vantage Partners as Managing Director and our resident Vice President of Executive Coaching. Her career spans 20 years of Executive Coaching and Executive Search with tier 1 global VC-backed and public technology companies and individuals.  Julie's expertise spans Consumer and Enterprise markets and draws upon a unique background that includes Organizational Development, Executive Search, Womens' Studies, and Psychology. Bringing a highly consultative style to bear, she often works with first-time CEOs, and functional leaders, and organizations developing their employee growth strategy and with high potential leaders honing their leadership skills. Julie strongly supports companies advocating social good and human well-being/health and is committed to transparency, integrity, and difference.
Julie is originally from Ireland and earned her BA in Political Science from Furman University, MA and Ph.D. (ABD) in International Relations from the University of South Carolina and MA in Counseling Psychology from the California Institute of Integral Studies (CIIS). She graduated Magna Cum Laude and was awarded Phi Beta Kappa. In addition, she is an International Coaching Federation (ICF) certified Personal and Executive Coach, is certified in the EQ-I 2.0 and EQ-360, and trained in a number of additional Level B psychometric assessments.
Julie is the strongest executive recruiter I've had the pleasure of working with. Her ability to quickly calibrate throughout the search process and to create an excellent experience for candidates is extraordinary, as is her commitment to successful outcomes. In short, Julie is rock solid.
Redo or Replacement Searches
Recent Placements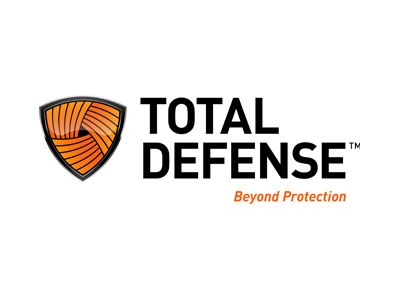 Fulfilled Searches
• VP Core Product, Tango
Consumer, Mobile, Social
(Alibaba, DFJ, Qualcomm, Access Bridgegap Ventures)
• VP Product, The Dollar Shave Club
CPG eCommerce Retail
(Andreessen Horowitz, KPCB, Rustic Canyon, Venrock, Battery Ventures, Cowboy Ventures)
• VP Design, The Dollar Shave Club
CPG eCommerce Retail
(Andreessen Horowitz, KPCB, Rustic Canyon, Venrock, Battery Ventures, Cowboy Ventures)
• VP Engineering, The Wikimedia Foundation
Consumer Internet, Non-Profit
(Crowdfunding)
• SVP Products and Business Development, RocketFuel
AdTech
(NYSE: FUEL)
More
| Role | Client | Sector |
| --- | --- | --- |
| CEO | Ebates | Consumer / Internet |
| CEO | MokaFive | Enterprise / SaaS |
| CEO | Proximic | Consumer / Internet |
| Chief Customer Officer | Tagged | Consumer / Internet |
| SVP Network Operations | Zynga | Consumer / Internet |
| VP Customer Service | Zynga | Consumer / Internet |
| VP Product | Tango | Consumer / Internet |
| VP E-Commerce Product | Tango | Consumer / Internet |
| VP Product | The Dollar Shave Club | Consumer / Internet |
| VP Design | The Dollar Shave Club | Consumer / Internet |
| Sr. Director UX Design | The Dollar Shave Club | Consumer / Internet |
| Director Design | The Dollar Shave Club | Consumer / Internet |
| Director Interactive Design | The Dollar Shave Club | Consumer / Internet |
| Senior Interactive Designer | The Dollar Shave Club | Consumer / Internet |
| VP Engineering | The Wikimedia Foundation | Consumer / Internet |
| VP Finance | Like.com | Consumer / Internet |
| VP Marketing | Adchemy | Consumer / Internet |
| VP Marketing | Mokafive | Enterprise / SaaS |
| VP Online Marketing | Total Defense | Enterprise / SaaS |
| VP Operations | Topsy | Consumer / Internet |
| VP Product | MetaCafe | Consumer / Internet |
| VP Product Management | Retrevo | Consumer / Internet |
Marina Shakhnazarova
Managing Director
Richard A. Lear
Managing Partner
Jodi Shah
Managing Director
Christine Kull
Managing Director
Julie Locke
Managing Director and Vice President Executive Coaching
Gene Zaccor
Managing Director